Books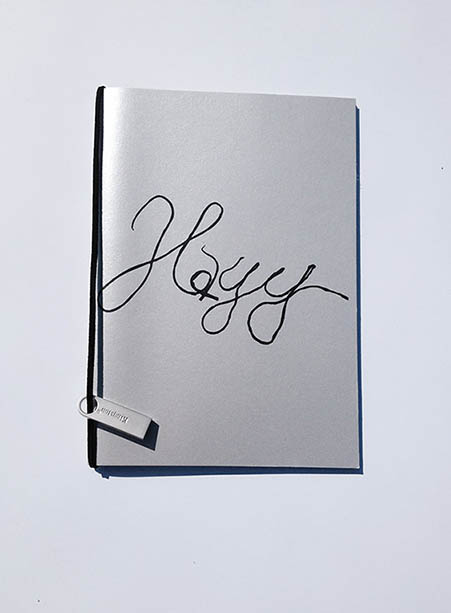 HAYY -A Self-Taught Musical
2014
By nüans (Anna Heidenhain, Elmar Hermann, Maki Umehara) / film: 16:9 / digital / 66'11" / language: USB-Stick: English, German, Italian, Japanese, animal voice / publication: English & German / 72 p / ills colour & bw / 14,5 x 21 cm / Revolver Publishing
Film by: Alexander Basile, Hugo Schneider, nüans / Choreography: Rita McBride / Music: sub-tle. / With: David-Marlo Conrads, Elke Kania, Karolina Thorwarth, Micheal Maurissens, Bambi, Andy Slemenda, Antje Feger & Benjamin Stumpf, David Bernstein, Carlotta Werner, Christian Wieser, Claudia Barth, Glen Rubsamen, Hiroyuki Masuyama, Hishiko Yamane, Hüseyin Karakaya, Janosch Pugnahi, Joni Waka, Maiko Sugano, Matthis Bacht, Miki Hoei, Naoki Matsushita, Olof Jönsson, Yoshimi Kanbayashi 
The "HAYY —A Self-Taught Musical" is based on Ibn-Tufail's novel "Hayy ibn Yaqdhan / The Self-Taught Philosopher" a classic of me- dieval Islamic philosophy. It's the story of Hayy, a boy raised by a doe on an uninhabited tropical island. When the doe passes away, Hayy's life develops from one of dependency to one of exploration and discovery. He starts by dissecting his mother in order to find out where life comes from. Over the years he grows up to discover the truth about the world and his own place in it, unaided but also unimpeded by society, language, or tradition.
---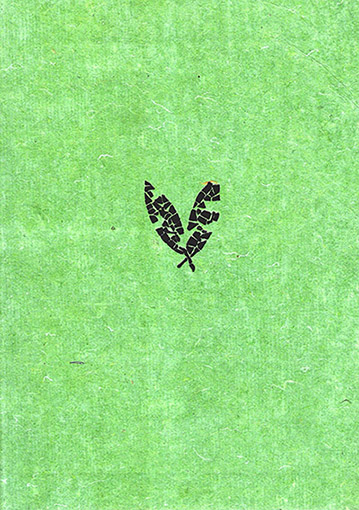 APOGEE -A Compilation of Solitude, Ecology & Recreation
2011
By nüans / language: English and German / 368 p / ills colour & bw / 20 x 28 cm / hardcover / edition 600 / Revolver Publishing
With contributions by: Aaron Garber-Maikovska & Gabriel Vincent Griffith (Los Angeles)
Agan Harahap (Jakarta)
Alpcologne (Riccio, Mitch Hoehler, Ebasa Pallada, Norbert Schmeißer) (Cologne)
Alexander Wissel (Düsseldorf)
Alexandra Wolff (Düsseldorf)
Allora & Calzadilla (San Juan)
Ana Barrado (Key Largo)
Anina Brisolla (Berlin)
Anna Heidenhain (nüans)
ARCU (Katharina Ritter & Jan Engels) (Saarbrücken)
Ashok Sukumaran (Mumbai)
Aslı Çavuşoğlu (Istanbul)
Borga Kantürk (Izmir)
CAMP (Ashok Sukumaran, Iyesha Geeth, Abbas Sanjay Bhangar, Shaina Anand, Zinnia Ambapardiwala) (Mumbai)
Can Altay (Istanbul)
Cevdet Erek (Istanbul)
Christo and Jeanne-Claude (New York)
Christopher Richmond (Los Angeles)
Christoph Westermeier (Düsseldorf / Amsterdam)
Dan Graham (New York)
Daniel Devlin (London)
David Rieff (New York)
Dolly Freed (Texas)
E.C. Large (1902–76)
Edwin Stolk (Amsterdam)
Elke Kania (Cologne)
Elmar Hermann (nüans)
Felicitas Rohden (Düsseldorf)
Glen Rubsamen (Rome)
Gökçe Suvari (Istanbul)
Gregory Mohr (Mainz)
Gudrun Benonysdottir (Reykjavik)
Guy Ben Ner (Tel Aviv)
Hank Schmidt in der Beek (Berlin)
Hannes Böhringer (Berlin)
Harald Uhr (Cologne)
Hüsseyin Karakaya (Düsseldorf)
Ian Cooper (New York)
Jacopo Miliani (Milano)
Jakob Kolding (Berlin)
Jerry Goralnick (New York)
Jessica Gispert (New York)
Johannes-Paul Raether (Berlin)
Judith Schalansky (Berlin)
Klara Adam (Berlin)
Knut Klaßen (Hamburg)
Kristina Kramer (Istanbul)
Lawrence Weiner (New York / Amsterdam)
Leonora Bisagno (Luxembourg)
Lin May (Berlin)
Louise Lawler (New York)
Lucy Harvey (Düsseldorf)
Maiko Sugano (Tokyo)
Maki Umehara (nüans)
Manuel Graf (Düsseldorf)
Marcus Herse (Los Angeles)
Mark von Schlegell (Cologne)
Martina Klein (Düsseldorf)
Massimo Ricciardo (Sicily)
Matthew Licht (Florence)
Matthias Lahme (Düsseldorf)
Michael H. Shamberg (New York)
Michael Tomasello (Lepzig)
Mladen Stilinović (Zagreb)
Nancy Popp (Los Angeles)
nüans (Anna Heidenhain, Elmar Hermann, Maki Umehara)
Paolo Masi (Florence)
Paul Thek (1933-1988)
Peter Maass & Michael Kamber (New York)
P. Hoegen & C. Stikker (Amsterdam)
Raqs Media Collective (Jeebesh Bagchi, Monica Narula, Shuddhabrata Sengupta) (Delhi)
Rebecca Weeks (Penzance)
Riccardo Ruberti (Livorno)
Rick Barnocky (Düsseldorf)
Rita McBride (Düsseldorf / New York)
Robert Kraiss (Cologne)
Shigeru Takato (Cologne)
Shruti Mahajan (Mumbai)
Thomas Kilpper (Berlin)
Toshinao Yoshioka (Nagoya)
Tue Greenfort (Berlin)
Tunç Ali Çam (Istanbul)
V.Vale (San Francisco)
Walter Wehner (Essen)
Wjm Kok (Amsterdam)
APOGEE refers to the point in the universe which is the furthest distance from the earth. It is a mathematical quantity and allegory for the absolute seclusion and the chronological relativity.
APOGEE is the retreat to privacy, confidentiality and relaxation - a productive time out. Your public life begins as soon as you leave the island and come into contact with other people. Only absolute solitude offers political asylum and a comfortable space for inconsistency. This seems to be a utopian idea, but is considered to play an important role in the book.
In March 2010, nüans was located in three different time zones. Thus the search of ideas and material for a book project started. Further relocations followed and with each city we hit upon further ideas, people and contributions. Gradually, an expansive archipelago has developed.
APOGEE gathers more than 80 contributions by artists and authors dealing with the topics of isolation, island life and incredible selflessness.
---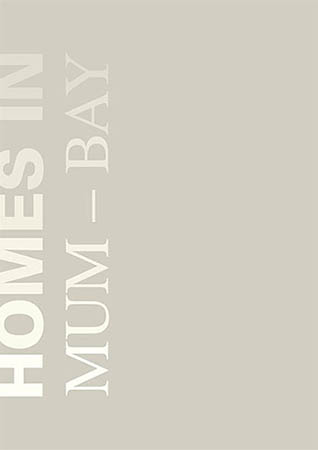 Homes in Mum-Bay
2011
By Maki Umehara / language: English and German / City of Düsseldorf, Germany
* Homes in Mum-Bay excerpt
---
PROP -Proud to Be a V.I.P.
2007   
By nüans / German and English / 148 p / ills colour & bw / 17.5 x 22 cm / edition 700 / softcover
With contributions by: Christian Aberle, altiaylik: Kristina Kramer, Bengu Kardamun, Markus Ambach, Yukako Ando, Susan Blackmore, Anna Blessmann & Peter Saville, blijn, BLUECOAST, Jan Buchholz, Lisa Busche, Centre of Attention, Wynn Dan, Discoteca Flaming Star, Arpad Dobriban, Kerstin Fischer, Thomas Flor, Christiane Fochtmann, Jonathan Furmanski, Sylvia Götz, Ritsuko Hanao, Anna Heidenhain, Curt Hergarden, Michael Heym, Django Hernández, Magdalena Holzey, Elmar Hermann, Katie Holten, Silvia Götz, Gabriele Horndasch, Inges Idee, Gilta Jansen & Britta Ebermann, Elke Kania & Hugo Schneider, Marietta Kersting, Aljoscha Weskott, Martina Klein, Dieter Kiessling, Oliver Kunkel, Lederlust, Dirk van Lieshout, Jen Liu, Louise Lawler, Natural Selection Magazine, Shoko Maeda, Rita McBride, Christopher Muller, Vanessa Joan Müller, Pathetic Sympathy Seekers, Sun-Min Park & Sun Hun Choi, Alexandru Paul, Anne Pöhlmann, The Raincoats: Gina Birch & Ana da Silva, Glen Rubsamen, Hugo Schneider, Martin Scherfenberg, Michael Heym, Michael H. Shamberg, Oliver Sieber, Mark von Schlegell, Thomas Schmidt, Frances Scholz, Kim Schönstadt, Johannes Stahl, Elisabeth Strauß, Monika Stricker,Tommy Støckel, Jörn Stoya & Anton Corbijn, Kristina Stoyanova, Katja Stuke, Gerhard Schurz, Szpilman, Tasogare World, Turtle Salon, Maki Umehara, Lawrence Weiner,Sven Weigel & Christine Moldricks, Stefan Wissel, Natsuko Tamba Wyder
---
Theses
A Study on collaboration and archive -Based on activities by artist collective
March 2016
Maki Umehara / doctoral thesis / language: Japanese / Tokyo University of the Arts
* Thesis summary (Japanese)